We had an enquiry from a dealer in the UK after four beams for specific client. The same day we had a further four calls from UK dealers for the same customer – we are often the first port of call for many of the main dealers in the UK.
The same afternoon we measured some beams in situ and emailled the dimensions and pictures that afternoon.
The client approved the beams and the following morning they were removed from the barn. The next day the beams were on our lorry being delivered to the dealer.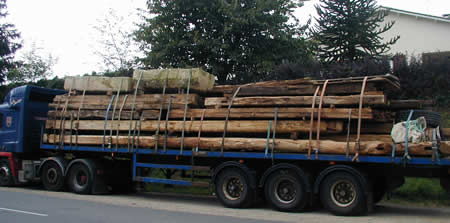 The beams arrived the following morning, 3 days from the initial call to delivery!